We offer high-quality workshops and training in topics related to grief, loss, trauma and resilience
Each session is designed to enhance knowledge and skills, and provides practical ideas that attendees can take away and feel confident in using themselves. Our workshops are delivered by experienced facilitators who are specialists in their field, and are passionate about sharing their knowledge with others.
Some examples of topics we have done in the past:
anxiety and stress
grief and loss - whatever the cause
family violence
resilience
anger
bullying
trauma.
Upcoming Workshops
April 2019
Lead the Change - Rangatahi Wānanga
Date
5 & 6 April 2019
Time
5pm on 5th April to 3pm on 6th April 
Location
Kokiri Marae 7-9 Barnes St Seaview
Lower Hutt
Cost
Free to attend and all meals are provided
What does suicide prevention look like for rangatahi Māori?
We invite rangatahi Māori aged 15 - 24 years to a wānanga where your voice will lead the kōrero, as we explore with manaakitanga, what's missing and what is needed in suicide prevention for young Māori.
Bring your voice and your story to support this important kaupapa.
For more information or to register please text/phone Nicola on 021 404 615 or email [email protected]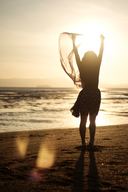 Compassion Fatigue - Wellington
Facilitator: Gae Neill (LLB, ATCL)
| | |
| --- | --- |
| Date | Wednesday, 17 April 2019 |
| Time | 9.30 am - 12.30 pm (3 hours) |
| Location | Skylight Trust - Level 3, 5-7 Vivian Street, Wellington |
| Cost | $95.00 |
Compassion fatigue has been described as the 'cost of caring' for others. It is an occupational hazard. This means that almost everyone who empathises with their patients or clients, will eventually develop it, to some degree. This workshop explores compassion fatigue, its impacts, and better strategies to manage it, so that you can be the most resilient in your work.
This workshop will cover:
Definitions of compassion fatigue and the differences between burnout, vicarious trauma, and secondary trauma
How to recognise signs and symptoms of compassion fatigue
Risk factors that trigger compassion fatigue in your practice or workplace
At the end of this workshop, participants will have a greater understanding of:
Differences between compassion fatigue and other types of stress and trauma
Practical tools and tips for managing compassion fatigue
Self-care strategies for building resilience in your work
Download the flyer and registration form.
Registrations are essential. Email the completed form to [email protected] 
or call 0800 939 6767
More workshops will be scheduled throughout 2019. Check back or email [email protected] if you would like to be added to the professional development mailing list.